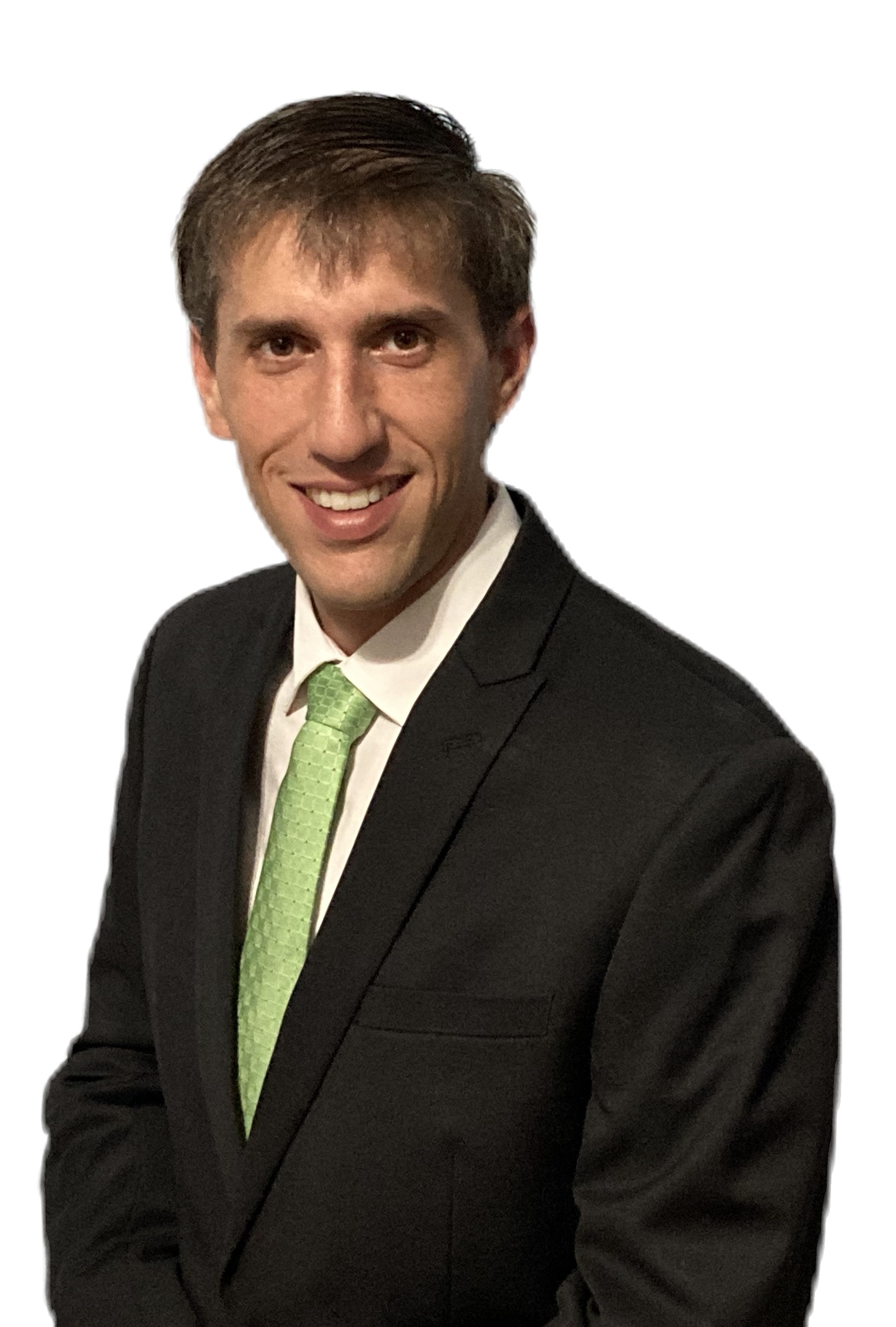 Michael B Irish
Founder/Managing Attorney
---
Miscellaneous
Status: Active
Board Certified Specialization: None
Professional Liability Insurance: Yes
Admitted to Practice Law: 2011
Admitted to State Bar of Arizona: December 26, 2011
Other Language(s): None
---
Biography
Mr. Irish has no affiliation with the country of Ireland, despite the name. Until 2018, Mr. Irish practiced business and real estate law...with his father as his boss. Despite the "joys" of this practice, Mr. Irish formed his own firm (iLaw) to transform his career into something where his hair would no longer be prematurely turning gray, while also networking to look for something new. Joking aside, Mr. Irish is actively looking for a new opportunity/challenge in a general counsel or in-house counsel type role.
Mr. Irish graduated from the University of Arizona, B.A., 2007 and the Phoenix School of Law, J.D., 2011. Mr. Irish is also a graduate of the acclaimed Brophy College Preparatory in Phoenix, Arizona (2003). In 2018, Mr. Irish started iLaw, PLLC, which mirrors his former practice with Brier, Irish, Hubbard & Erhart, P.L.C., focusing on transactional business and real estate matters.
In Mr. Irish's short legal career, he has already overcome some big obstacles. Phoenix School of Law, slowly losing their accreditation while in attendance (lost after graduation), changed the school name (Arizona Summit Law School) to hide the embarrassment (it backfired) and eventually shut down altogether (school no longer exists)…despite such, Mr. Irish is still practicing and looking to expand his career. Mr. Irish is an undrafted free agent, who still wants to compete, and perhaps has been overlooked because of the "D-II" school…based on this reference Mr. Irish is an adamant sports enthusiast and is looking to someday expand his practice into the professional sports world, with the hopes of someday running a team/league/brand or somewhere within a front office.
Practicing since 2011, Mr. Irish has experience with contracts, corporate business, real estate, landlord/tenant (commercial and residential), and private lending matters
• Engages in the acquisition, development, financing, leasing, sale and management of office, industrial, retail and mixed-use properties, incl. negotiating/drafting construction contracts, leases (office, industrial, residential, ground and retail), purchase and sale agreements, CC&Rs, development agreements, acquisition, development, construction and permanent financing and all other types of lending transactions
• Represents property owners in regards to all matters relating to the ownership and management of commercial real estate, in addition to representing both lenders/borrowers in a variety of finance transactions (loan originations - workouts of troubled loans), landlord-tenant disputes, FED (eviction) actions, rent collections, and the enforcement of creditors' rights in bankruptcy, in addition to other types of commercial and real estate litigation and liquor licensing
• Counsels regarding formation of LLCs, companies, partnerships and other corporations, AZCC filings, drafting of operating agreements, partnership agreements, joint venture agreements, shareholders agreements and buy/sell agreements, employment agreements, non-competition and confidentiality agreements, negotiating and documenting all other forms of business transactions, including the amending and eventual dissolution of the same
• Experienced in managing and organizing document review projects, preparing affirmative discovery motions and opposing same; experienced in taking and defending depositions, legal research and preparing litigation materials and legal memoranda, including Complaints, Answers, demand letters and written discovery
Avvo Profile: https://www.avvo.com/attorneys/85012-az-michael-irish-4179633.html#client_reviews
---
Areas of Law and Practice
| Areas of Law | Areas of Practice |
| --- | --- |
| Business Law | Joint Ventures, Buying and Selling of Businesses, Business Transfers, Business Transactions, Business Syndication, Business Succession Planning, Business Start-Ups, Business Regulation, Business Reorganization, Complex Business Litigation, Buy-Sell Agreements, Emerging Growth Companies, Emerging Growth Companies, Entrepreneurial Business Law, Entrepreneurial Business Law, Family Business Mediation, Family Business Law, Family Business Successions, Business Organization, Business Mediation, Business Planning, Business Estate Planning, Business Litigation, Business Cooperatives, Business Associations Law, Business Development, Business Formation, Business Enterprises, Business Dissolutions, Business Arbitration, Trade and Professional Associations, Strategic Alliances, Sole Proprietorships, Pass-Through Entities, Private Business Law, Limited Liability Company Law, Professional Practices, Small Business Law |
| Real Estate/Real Property | Commercial Conveyancing, Commercial Real Estate Workouts, Commercial Real Estate Litigation, Commercial Real Estate Foreclosure, Commercial Real Estate Syndication, Commercial Real Estate Sales, Commercial Real Estate Finance, Commercial Real Estate Development, Commercial Real Estate Bankruptcy, Commercial Real Estate Contracts, Commercial Mortgages, Commercial Real Estate Acquisitions, Commercial Leasing, Commercial Landlord & Tenant law, Foreclosure, Foreclosure Defense, Evictions, Eviction, Foreclosure, Industrial Real Estate Law, Industrial Leasing, International Leasing, International Property Law, Land Development, Land Use, Mortgage Banking Law, Mortgage Bankruptcy, Mortgage Foreclosure, Mortgage Finance, Mortgage Lien Foreclosure, Mortgage Refinancing, Mortgage Law, Landlord and Tenant Law, Leasing, Lease Finance, Lease Terminations, Shopping Center Acquisitions, Shopping Center Development, Retail Development, Retail Leasing, Mortgage Securitization, Mortgage Workouts, Office leasing, Property Rights, Personal Property Leasing, Personal Property, Unlawful Detainer, Shopping Center Leasing, Condo Association Liens, HOA Duties, HOA Litigation, Secondary Mortgage Market, Shopping Center Law |
| Corporate Law | Corporate Commercial Law, Corporate Dissolutions, Corporate Ethics, Corporate Fiduciary Law, Corporate Finance, Corporate Formation, Corporate Litigation, Corporate Organization, Corporate Partnerships, Corporate Planning, Corporate Real Estate, Corporate Reorganization, Incorporation, Limited Liability Partnerships, Limited Partnerships, Partnership Dissolution, Partnership Formation, Partnership Organization, Professional Corporations, S Corporations, Small Business Corporations |
| Commercial Law | Commercial Arbitration, Commercial Fraud, Commercial Liability, Commercial Litigation, Commercial Mediation, Commercial Transactions, Commercial Transfers, Complex Commercial Litigation, Negotiable Instruments, Secured Transactions |
| Contracts | Commercial Contracts, Contract Drafting, Contract Fraud, Contract Litigation, Defense Contracts, Federal Contracts, International Commercial Contracts, International Contracts, Local Government Contracts, Public Contract Law |
| Cannabis Law | Cannabis Business Formation, Cannabis Business Transactions and Contracts, Cannabis Real Estate |
| Collections | Creditors Rights, Debtor and Creditor Remedies, Unsecured Creditors Rights |
| Construction Law | Construction Contracts, Materialmens Liens |
| Finance | Asset Sales, Business Finance, Commercial Finance, Corporate Finance |
| Franchises and Franchising | Automotive Franchises and Dealerships, Franchise Arbitration, Franchise Law, Franchise Licensing, Franchise Litigation, Franchise Mediation, Franchise Regulation, Franchise Termination |
| Housing Law | Eviction, Housing Finance, Landlord and Tenant Law |
| Mergers and Acquisitions | Acquisitions and Divestitures, Business Acquisitions, Business Divestitures, Merger Reorganization, Mergers |
| Communications and Media | Publishing Contracts, Telecommunications Contracts, Telecommunications Leasing |
| Sports Law | Amateur Sports Law, Motor Sports Law, NCAA Regulation, Professional Sports Law, Sports Agency Law, Sports Contracts, Sports Facilities Development, Sports Licensing, Sports Marketing Law |
| Water Law | Water Acquisition and Ownership, Water Rights |
---
Jurisdictions
---
Law School
---
Last Updated: January 19, 2021

Typical Hourly Fee: $350
Typical Fixed Fee:
Typical Contingency Fee:

Phoenix, Arizona, Maricopa County

Accept Credit Cards: No

Free Consultations: No
Tired of Searching?
Anonymously post your legal needs quickly and for free, and lawyers interested in helping you will contact you via email!
GET STARTED